Thursday, January 9, 2020

Objectives: to be able to use one's personal experience (in our case online courses) as a stimulus to produce one's own writing including
•Perfect tense and Imperfect
•Reuse the lexis
•Special attention will be given to organise the thinking with use of connectives.
Topic : B Education And Employment (Edexcel)
Sub-topic : School rules and pressures

Instructions

You have taken an online French course. You write a message (130-140 words) to tell
• your experience (duration of the course, technical quality, program, exchanges with other learners, with the teacher, etc.)
• And your impressions

Vous avez suivi un cours de français en ligne. Vous écrivez un message (130-140 mots) pour raconter
•votre expérience (durée du cours, qualité technique, programme, échanges avec d'autres apprenants, avec le professeur, etc.)
•Et vos impressions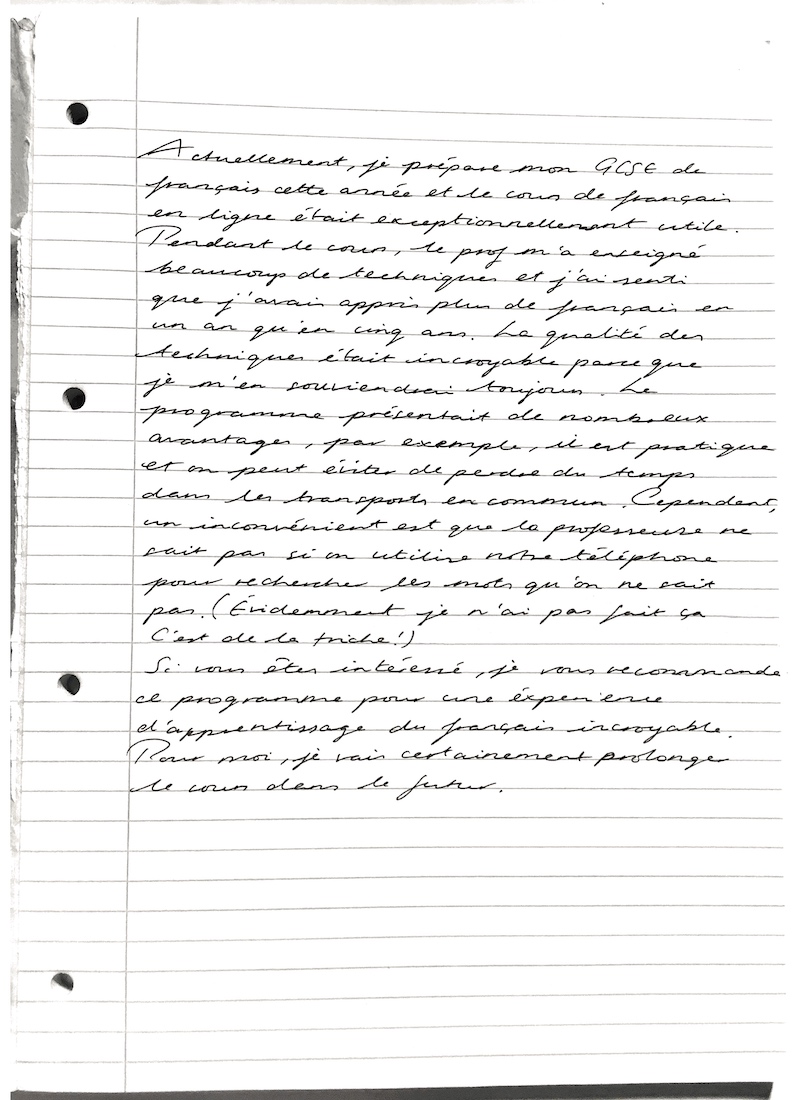 Written by Coco N.