Friday, January 17, 2020
Yet another successful student from Saint Paul's Girls school.
Trained by AceYourFrench, Faye K. scored a 9 in her #IGCSE (9-1)7156 #FRENCH.
Congratulations to a hard working student with a taste for languages.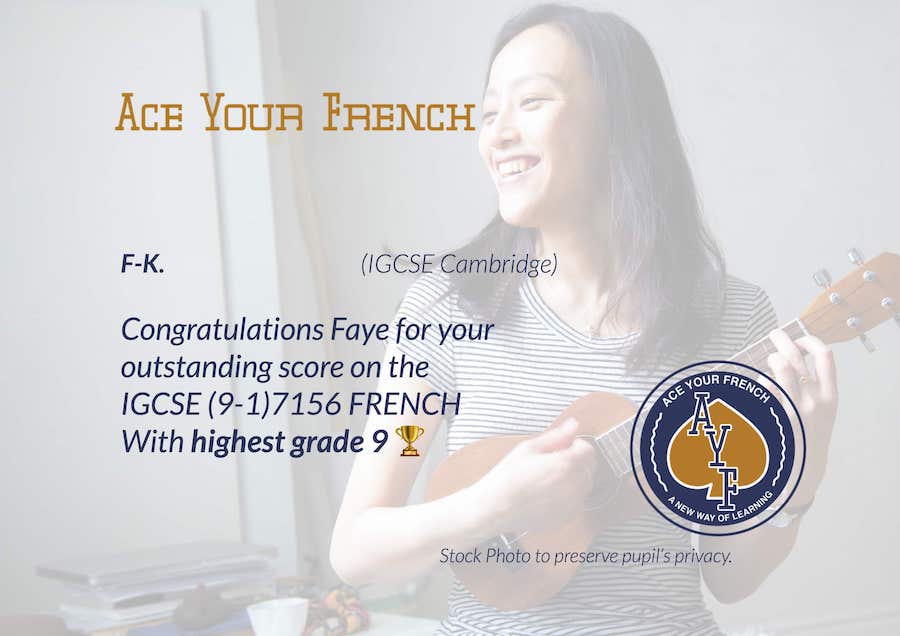 Posted by

marie

at 16:10:22 in I-GCSE
Thursday, January 9, 2020
Racontez une période de votre enfance
D'après la production écrite de Zoé voici un exercice de conjugaisons à l'imparfait.